Big 12 Internal Audit Conference
Texas Tech University, Lubbock, Texas
April 29 - May 2, 2018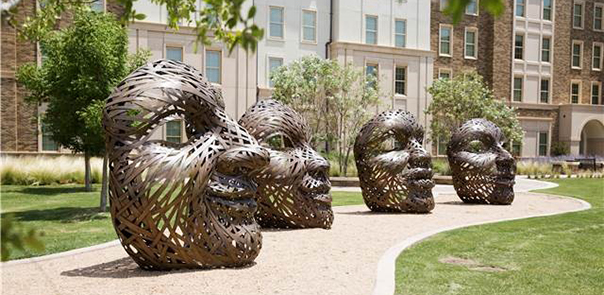 CONFERENCE PROGRAM
Sunday, April 29th
2:00 PM – 4:00 PM - Campus Tour
4:30 PM – 6:00 PM - Conference Check-In/Welcome Reception at Texas Tech Club
Monday, April 30th
8:00 AM – 5:00 PM - First Day Program
Construction Auditing
Leadership
Roundtable (CAEs/Directors)
Roundtable (Staff)
Investigations
6:00 PM – 8:30 PM - Bus from Hyatt Place Lubbock Hotel to Cagle's Steaks for Dinner
Tuesday, May 1st
8:00 AM – 5:00 PM - Second Day Program
The Opioid Crisis
Capital Campaigns
Research Commercialization
Information Technology
Wednesday, May 2nd
8:00 AM – 12:00 PM - Third Day Program
Athletics
Roundtable (Fraud Investigation Show & Tell)
(19 estimated CPE hours)
LODGING/TRAVEL ARRANGEMENTS
Hyatt Place Lubbock
2309 Mac Davis Lane
Lubbock, TX 79401
806-741-0200
The Hyatt Place Lubbock is located near Texas Tech University and is 13 minutes from the Lubbock International Airport. The conference will take place on the Texas Tech University campus at the Texas Tech University System Administration Building which is a
5-minute drive from the hotel. A rental car or Uber may be required for the commute.
Room Rate: $115 plus tax per night
To book a room within the block we've reserved, please call the Hyatt Place hotel reservations department at (806) 741-0200. Please refer to "Texas Tech University Audit Services – Big 12 Internal Audit Conference" when booking to receive our group rate.
DEADLINE FOR REGISTRATION
Please register and book your hotel by April 8, 2018 to guarantee the conference hotel rate.
CONFERENCE COST
To be billed after the conference (estimated cost per participant is $250).