Rebecca Hellbaum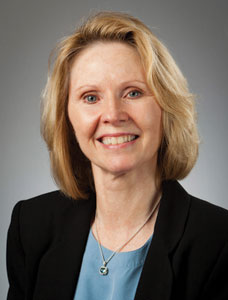 Associate General Counsel
Rebecca Hellbaum has been an attorney in the Office of General Counsel at Texas Tech University Health Sciences Center (TTUHSC) since March 1996. Her work is concentrated on contracts, purchasing, compliance, and research issues for the TTUHSC Schools of Medicine, Nursing, Allied Health Sciences, and Pharmacy at multiple campuses.
She has a Bachelor of Science in Professional Agricultural Economics and a law degree from the University of Wyoming. Before moving to Texas, she was in private practice with a multi-specialty law firm in Wyoming and had clerked for two State of Wyoming District Court Judges.
Rebecca has been a member of the Education Law Association (ELA) since 1993, a national organization comprised of attorneys, school law professors, and school and university administrators. She is also co-author of a monthly column for the ELA's School Law Reporter, the "United States Supreme Court Docket," which summarizes all education related cases pending before the US. Supreme Court.