Local Alumni Association Chapters
Alumni Highlights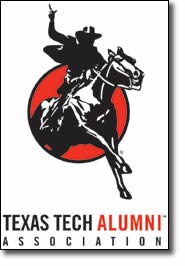 It's that time of year again for your local Texas Tech Alumni Association chapter to be kicking off the events for this year. With spring in the air, you should gear up and participate in your local Texas Tech Alumni Association chapter.
For the first time, the Alumni Association is organizing regional chapter workshops to better assist the function of the chapter network. The goal of the workshops is to allow the local chapters to reorganize, plan the upcoming year's events and receive new ideas from chapter representatives that will assist in a successful campaign.
The TTAA is proud to offer an extensive network of alumni chapters. The local chapters allow alumni of Texas Tech to have a local connection to the university and to fellow Red Raiders.
From Brownwood to across the pond in England, Texas Tech alumni will find more than 120 Alumni Association chapters they can be involved with.
For more information regarding the Alumni Association's Chapter Network, please visit our website at www.TexasTechAlumni.org or call 806.742.3641.
If there is not a local chapter in your area, contact Jim Douglass at jim.douglass@ttu.edu to discuss the possibility of establishing one in your area.