Sarah Gray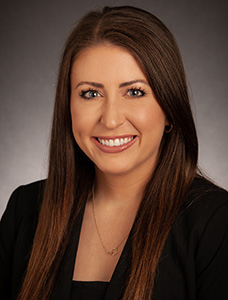 Assistant General Counsel
Sarah Gray serves as an Assistant General Counsel in the Office of General Counsel at the Texas Tech University System. Sarah primarily handles contracts and health care law matters on behalf of the Texas Tech University Health Sciences Center.
Prior to joining the Office of General Counsel in 2021, Sarah worked in private practice at Porter Hedges LLP in Houston, Texas. In this role, she focused on upstream and midstream energy transactions, including those involving asset acquisitions, asset dispositions, and joint venture agreements.
Sarah earned her Bachelor of Business Administration from Texas Tech University where she was the highest ranked business school graduate and was selected as the Spring 2017 Commencement Banner Bearer. Sarah obtained her law degree from the University of Texas School of Law in 2020 and is a member of the State Bar of Texas.