Home /
Staff Spotlight: Rick Moore
Staff Spotlight: Rick Moore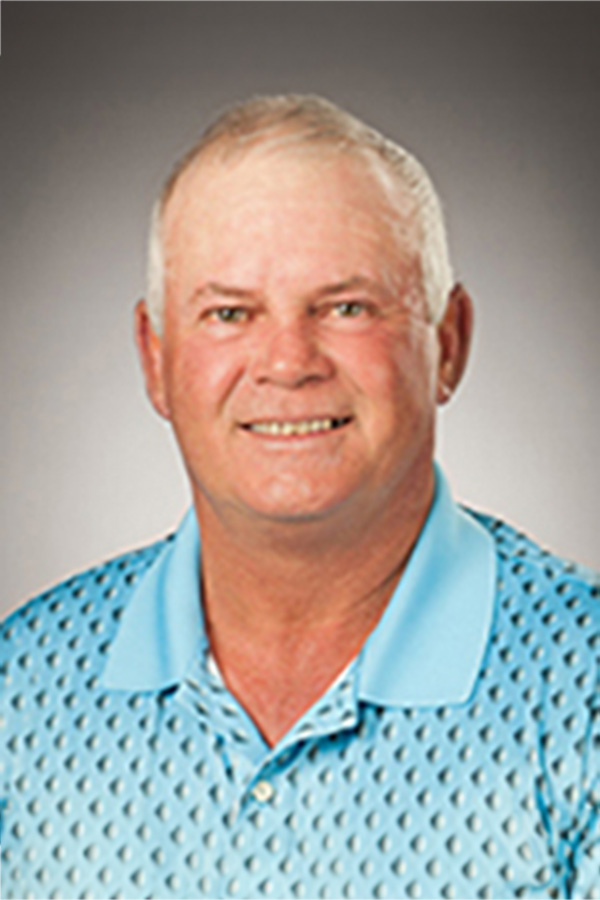 Position:

Director of Field Operations
Years with FP&C: 21
Years Working at Texas Tech: 42
---
Where did you grow up?
I was born in Lubbock and at age ten my parents moved the clan out to the country. We moved between Shallowater and New Deal. Even though we were only 3 miles from Shallowater and 12 miles from New Deal, the school district line was our road, so I attended New Deal.
What did you do after graduating high school?
I had visited Western Texas Junior College and planned to play golf all summer prior to going there. My mother said "no" to playing golf all summer and that instead I would get a job until I started school in the fall. I applied at Tech because all my family worked there (so my Mom would know I had at least tried). I had no intention of getting a job, but much to my surprise I was hired. That was the beginning of my friendship with Texas Tech 42 years ago.
What did you do before you became Director of Field Operations with FP&C?
I worked at Building Maintenance and Construction from 1978 until early 1995. I enrolled in various United States Department of Labor Apprenticeship Programs. Those included the plumbing trade, pipefitting trade, HVAC, and building construction elements. I was promoted to Steam Shop Foreman in 1992. In 1995 I was hired as an Inspector for Engineering Services which I thoroughly enjoyed until 2000. I came to FP&C at that time and worked as a Senior Inspector until I believe it was 2008 when I was promoted to Director.
What has been your favorite job/career?
My whole career at Texas Tech has been a blessing. There were Army barracks being used as classrooms and offices when I started. I have had the privilege of seeing tremendous growth and prestige bestowed upon this University and that I had the small chance to help Tech achieve those goals of being a Tier 1 University. But my favorite job is this one. I am honored to work with such great professionals that are in the FP&C office.
What has been the coolest thing you've had the privilege of being a part of (life in general or on campus)?
That is a tough choice, but two projects stand out that were amazing in design and in functionality. The BSL3 site at Reese was truly fun to work on. Helping ensure the building performed as designed with so many different scenarios that had to work to pass CDC standards to open was cool. Working with Dr. Presley and his staff was also an honor.
The other was the tunnel across the key between the Administration Building and Holden Hall. Pre-cast tunnel sections 14 feet underground carrying 16" chilled water pipes and 12" steam pipes around 600 plus feet in length. While constructing the tunnel, OSHA approved wood pilings with side rails that protected us during the excavation. That was something else.
Do you have any hobbies?
Well, I love growing old with Carla and I still love the game of golf. I enjoy growing a big garden and putting some food up and giving the rest away every year. I enjoy making homemade kolaches, and I really get into reading the Holy Bible.
If you would like to include anything about your family, please do so.
I am blessed with a great wife Carla Dee and two great boys, Kyle and Stephen. Leslie, our super daughter-in-law, and Kyle have given us three grandkids: Kason, Jarrett, and Landry. Lastly, Hazel, Carla's mother, also lives with us and keeps us in line when we get rowdy.