In This Issue
Texas Tech University System
Texas Tech University
Texas Tech University
Health Sciences Center
Angelo State University
Helpful Links
School of Pharmacy Researchers Conducting Novel Cancer Research
Two Texas Tech University Health Sciences Center School of Pharmacy researchers are part of a nationwide team conducting breast cancer research.
Research/Academic Showcase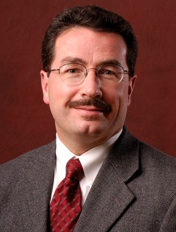 Quentin Smith, Ph.D.
Quentin Smith, Ph.D. and Paul Lockman, Ph.D. of the TTUHSC School of Pharmacy in Amarillo are among a team of scientists from the National Cancer Institute and eight other universities who have been selected for a prestigious Department of Defense Breast Cancer Center of Excellence award.  
The DOD Breast Cancer Center of Excellence Award supports multidisciplinary, multi-institutional teams of gifted scientists, clinicians and consumer advocates in making groundbreaking advances toward the eradication of breast cancer.
The Center was the only one of 38 applications that was funded this year by the DOD. The Smith and Lockman labs will each receive approximately $1.5 million over the next five years.
The award will be used to develop novel therapeutic strategies to treat brain metastases of breast cancer.
"Brain metastasis of breast cancer is a terrible disease that occurs in up to 16 percent of breast cancer patients and has a one-year survival rate of less than 20 percent," Smith says. Current therapeutic options are limited and often associated with significant toxicity.
Most tumors in the central nervous system are believed to be partially protected from systemic anticancer drug therapy by the blood-brain barrier.  This barrier, located at the brain blood vessels, protects the brain from many circulating toxins and infectious agents.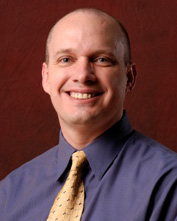 Paul Lockman, Ph.D.
"The blood-brain barrier blocks many anticancer drugs and prevents them from attaining therapeutic concentrations in brain tumors," Smith says. "Many anticancer drugs are toxic to the brain if they are allowed to accumulate to a significant degree within the central nervous system. Thus, the therapeutic margin between tumor cell death and toxicity is very small. Our role is to try to turn this around by developing better agents with improved delivery and activity against breast cancer.  The focus of Dr. Lockman's and my portion of the grant is to characterize to what extent anticancer drugs gain access to brain metastases of breast cancer."
Smith and Lockman will also use their pharmaceutical knowledge to develop new anticancer formulations and agents that produce greater activity against breast tumors.
"We will be working toward this goal with all of the experts of the Center of Excellence, which includes molecular biologists, medical oncologists and both basic and applied cancer researchers," Smith says.
Dr. Smith is a professor and chair for the SOP's department of pharmaceutical sciences in Amarillo. Dr. Lockman is an assistant professor in the department of pharmaceutical sciences.
Warning: include(): http:// wrapper is disabled in the server configuration by allow_url_fopen=0 in D:\www\texastech\newsletter\stories\06Aug\cancer-research-sop.php on line 55 Warning: include(http://www.texastech.edu/scripts/emailArticle/include.php): failed to open stream: no suitable wrapper could be found in D:\www\texastech\newsletter\stories\06Aug\cancer-research-sop.php on line 55 Warning: include(): Failed opening 'http://www.texastech.edu/scripts/emailArticle/include.php' for inclusion (include_path='.;D:\php5_6\includes;D:\php5_6\extras;D:\php5_6\pear;D:\php5_6;D:\www;D:\www\include') in D:\www\texastech\newsletter\stories\06Aug\cancer-research-sop.php on line 55