In This Issue
Texas Tech University System
Texas Tech University
Texas Tech University
Health Sciences Center
Angelo State University
Helpful Links
Dresser, Floren Named All-America Scholars
Texas Tech duo recognized by the Golf Coaches Association of America.
Athletics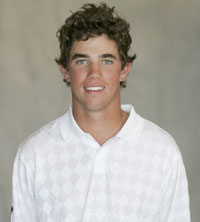 Oscar Floren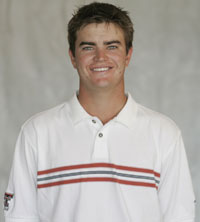 Andrew Dresser
Texas Tech golfers Andrew Dresser and Oscar Floren have been named Cleveland Golf All-America Scholars by the Golf Coaches Association of America. The pair were among seven Big 12 Conference golfers honored.
Dresser, who graduated and completed his eligibility in May, teamed with Floren to help lead the Red Raiders to their second NCAA Championships appearance  under fifth-year head coach Greg Sands in the spring. Floren, who returns for his senior season this fall, led the country in par-five scoring and was honored as Tech's first PING All-American First Team honoree. Dresser was selected to the third team.
Only juniors and seniors are eligible to be a Cleveland Golf All-America Scholar and must have at least a 3.2 cumulative grade-point average.  In addition, golfers must have under a 76.0 stroke average for Division I, under 78.0 for Division II and under 79.0 for Division III.
Warning: include(): http:// wrapper is disabled in the server configuration by allow_url_fopen=0 in D:\www\texastech\newsletter\stories\06Aug\golf.php on line 53 Warning: include(http://www.texastech.edu/scripts/emailArticle/include.php): failed to open stream: no suitable wrapper could be found in D:\www\texastech\newsletter\stories\06Aug\golf.php on line 53 Warning: include(): Failed opening 'http://www.texastech.edu/scripts/emailArticle/include.php' for inclusion (include_path='.;D:\php5_6\includes;D:\php5_6\extras;D:\php5_6\pear;D:\php5_6;D:\www;D:\www\include') in D:\www\texastech\newsletter\stories\06Aug\golf.php on line 53