Accessing Voicemail From Web Browser
To access your voicemail messages from your web browser:
Users will need to first log in to TTUHSC Mail (Outlook Web App)
Users can scroll through their inbox and listen to their messages.

To show voicemails only, expand the "Search Folders" option in the Folder List and select the "Voicemail" Folder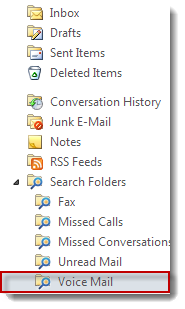 Users may want to add the "Voicemail" Folder as a Favorite. To do this: Right-Click the "Voicemail" Folder and select "Add to Favorites"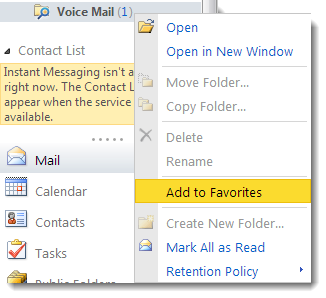 The voicemail folder will show up in your Outlook favorites list.