Kendra Burris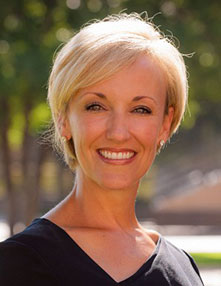 Chief Operating Officer & Deputy Chancellor
Kendra Burris, M.B.A., serves as the chief operating officer and deputy chancellor for the Texas Tech University System in the Office of the Chancellor. She directs the strategic course for system-wide operations and leads the day-to-day administration across the TTU System.
Burris works closely with Chancellor Tedd L. Mitchell, M.D., to provide strategic counsel, develop and maintain relationships, and identify and execute key priorities to achieve the chancellor's goals for the system and its component institutions.
Burris previously served as Vice President of External Relations at Texas Tech University Health Sciences Center while overseeing and responsible for fundraising, communications and marketing, and donor and alumni engagement. She successfully led an experienced team of fundraising professionals who in the final five years of her tenure at TTUHSC raised $100 million.
Burris initiated the university's first capital campaign to advance university initiatives in research, education/scholarships and outreach/patient services. Additionally, she directed the university's communications and marketing efforts to strategically position TTUHSC as a national leader in health care education and research as well as the provider of choice in health care for the western half of Texas and eastern New Mexico.
Burris is a current member of the Fortune Most Powerful Women Organization, and a 2011 graduate of Leadership Texas. Her community involvement includes serving on the Lubbock Economic Recovery Task Force, Lubbock National Bank Advisory Board, Texas Tech Public Art Program committee and the Lubbock Symphony Guild. She has chaired the symphony's annual Debutante Winter Ball and the Louise Hopkins Underwood Center for the Arts Gala.
A Red Raider through and through, Burris earned her undergraduate degree in agricultural economics and her MBA from Texas Tech University. She and her husband, Scott, have two daughters, Lexi and Hillary.
Contact Kendra at kendra.burris@ttu.edu or (806) 742-0012.