Kendra Burris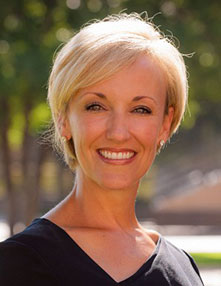 Deputy Chancellor
Kendra Burris, MBA, serves as the deputy chancellor for the Texas Tech University System in the Office of the Chancellor. She works closely with the chancellor, providing strategic counsel as well as developing and maintaining relationships and identifying and executing priorities to achieve the chancellor's goals for the system.
Burris previously served as Vice President of External Relations at Texas Tech University Health Sciences Center while overseeing and responsible for fundraising, communications and marketing, and donor and alumni engagement. She successfully led an experienced team of fundraising professionals who in the final five years of her tenure at TTUHSC raised $100 million.
Burris initiated the university's first capital campaign to advance university initiatives in research, education/scholarships and outreach/patient services. Additionally, she directed the university's communications and marketing efforts to strategically position TTUHSC as a national leader in health care education and research as well as the provider of choice in health care for the western half of Texas and eastern New Mexico.
Her career in higher education began as a development officer for Texas Tech University fundraising for the Burkhart Center for Autism Education and Research in the College of Education. She came to Texas Tech following time as a development officer for neuroscience programs with Covenant Health, the largest health care institute in West Texas.
She first joined TTUHSC to lead fundraising activity for the Garrison Institute on Aging and then the schools of Medicine and Nursing, before advancing to her previous position as Associate Vice Chancellor for development for TTUHSC.
Burris' community involvement includes serving on the Texas Tech Public Art Program committee and the Lubbock Symphony Guild. She has chaired the symphony's annual Debutante Winter Ball and the Louise Hopkins Underwood Center for the Arts (LHUCA) Gala. She also holds memberships in the Association of Fundraising Professionals and the Council for the Advancement and Support of Education. Burris is a past advisory board member of LHUCA, Lubbock ISD Foundation for Excellence and a 2011 graduate of Leadership Texas, a division of Leadership Women, the nation's largest and longest running women's leadership development organization.
A Red Raider through-and-through, Burris earned her undergraduate degree in agricultural economics and her MBA from Texas Tech University. She and her husband, Scott, have two daughters, Lexi and Hillary.
Contact Kendra at kendra.burris@ttu.edu or (806) 742-0012.