Gary Barnes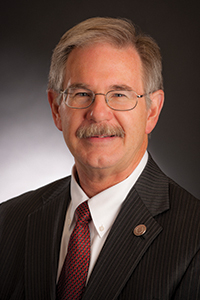 Vice Chancellor and Chief Financial Officer
Gary Barnes is the vice chancellor and chief financial officer of the Texas Tech University System and the treasurer of the Texas Tech Foundation.
Barnes coordinates an annual operating budget of $2.5 billion and is responsible for the overall financial strength and stability of the Texas Tech University System. He also manages multiple offices and services at the Texas Tech University System, including Office of Treasury, Risk Management, Information Technology, Office of Equal Employment Opportunity and Office of Investments.
Barnes came to the Texas Tech University System in 2016 with nearly 40 years of experience in higher education financial services, leadership and management. He was previously the associate vice president for finance and university controller at Texas A&M University where he led and directed financial operations for the university, which had a $1.7 billion operating budget during his final year in 2016. Barnes was responsible for identifying, analyzing and leading key accounting and financial initiatives.
Before his tenure at Texas A&M, Barnes served as the vice president for business and finance and CFO at West Texas A&M University with oversight of a $136 million budget and 276 employees. At West Texas A&M, Barnes also served as associate vice president and controller, director of accounting and assistant director of business services before being named as CFO.
Barnes, who is a native of Plainview, Texas, earned his Bachelor of Business Administration degree from West Texas A&M University. He and his wife, Cindy, are parents of two adult sons, Ryan and John, and a daughter-in-law, Kristen.