Debbie Montford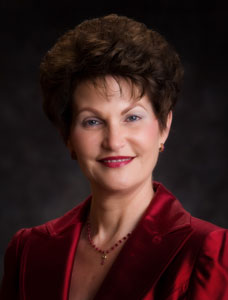 Mrs. Debbie Montford of San Antonio was appointed by Gov. Rick Perry to the Board of Regents of the Texas Tech University System on November 12, 2010. She was reappointed on February 1, 2011 and currently serves as the vice chairwoman of the board.
Mrs. Montford also chairs the Facilities Committee and is a member of the Academic, Clinical and Student Affairs Committee. Her term will expire on January 31, 2017.
A native Texan, Mrs. Montford is known for being an energetic and effective community volunteer, an enthusiastic advocate for the arts, and a philanthropist. Currently, she is the Chair and President of the Dolph and Janey Briscoe Western Art Museum Board of Directors, an advisory director of the Plum Foundation, and a member of the Texas Tech University System Chancellor's Council, Matador Society, and Sociedad de la Espuela.
In 2010, Mrs. Montford was honored by the Greater San Antonio Chamber of Commerce with the Hope Award for philanthropic fundraising. She is a current member and former President of the Texas' Senate Ladies Club, a member of the Texas Women for the Arts, and a current member and past Board Chair of the Texas Cultural Trust Council. Mrs. Montford currently serves on the Board of Governors for the Cancer Therapy Research Center in San Antonio. Montford is a founding member of the Bexar County Performing Arts Center Foundation, past Chair of the Cultural Facilities Committee appointed by the Bexar County Commissioners, and former Chair of the San Antonio Symphony Board of Directors.
She was the founder of two important initiatives of the Texas Tech University System - the Campus Beautification Program, known as "Campus Care Givers", and the University's Public Art Program. Mrs. Montford was a past Board member of the Lubbock United Way, the former Marketing Chair of the Volunteer Center of Lubbock, a past Executive Committee member of the San Antonio Public Library Foundation, and a past member of San Antonio United Way Women's Council. She attended Texas Tech University and the University of Texas.
Mrs. Montford is married to John T. Montford, a business executive who is a former member of the Texas Senate and former Chancellor of the Texas Tech University System. They have three children, Melonie Montford DeRose, Mindy Montford, Dr. John Ross Montford, and two grandchildren.