Mark Griffin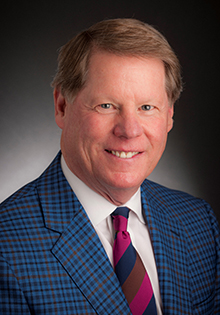 CHAIRMAN
Mr. Mark Griffin of Lubbock, Texas, was appointed by Gov. Greg Abbott to the Board of Regents of the Texas Tech University System on March 6, 2019. He was named chairman of the board on Nov. 17, 2022, where he was nominated and affirmed by a unanimous vote by the board. He previously served the board as vice chairman (2020-22). He also currently serves the board as chairman of the Regents' Rules Review Committee and vice chairman of the Facilities Committee. His term expires on January 31, 2025.
He previously served the board as a member of the Facilities Committee and as a member on the Regents' Rules Review Committee. He also previously served as the chairman of the Carr Foundation Board of Trustees.
Griffin served as chairman of the 14-member search committee responsible for identifying and recommending Texas Tech University Health Sciences Center's ninth president. The search concluded in May 2020 with the selection of Lori Rice-Spearman, Ph.D., as the university's first female president.
Griffin is President and CEO of The Griffin Companies and Pro Petroleum Inc., which are wholesale fuel marketing, distribution and storage companies. He previously served as a TTU System Regent from 2005-09.
He is a member of the Texas Economic Development Corporation Board of Directors, State Bar of Texas and the Lubbock County Bar Association, director of the Lubbock Economic Development Alliance, and former director Plains Capital Bank.
He is a former board member of Covenant Health System and the Texas Guaranteed Student Loan Corporation, and a former trustee of Lubbock Independent School District.
Griffin received a Bachelor of Arts from The University of Texas at Austin and a Juris Doctor degree from Texas Tech University School of Law.
A Lubbock native, he and his wife, Claudia, have three children and five grandchildren.