Bodie Taylor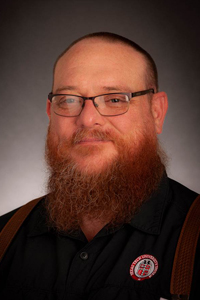 Bodie Taylor is the Financial Service Manager in the Office of Facilities Planning & Construction at the Texas Tech University System (TTUS), joining the department in 2017.
In his role, Taylor serves as the process manager linking between the project management platform to TTUS finance management, ensuring financial 'real-time' data in both. His processes include purchase order management, invoice management, and inventory management ensuring TTU and State of Texas Compliance.
Previously, Taylor worked at TTU Health Sciences Center (TTUHSC) Correctional Managed Health Care as their Material Management for five years and then, at the TTUHSC Purchasing Department as a Senior Purchaser for five years. These positions combined with his current TTUS position make for a total of 14 years that he has worked for TTU/TTUHSC System. Prior to his time here, Taylor also worked in the private sector giving him a total of 25 years' experience in the Finance/Material Management/Purchasing/Supply Chain Management field.
Bodie and his wife, Jenee, have three children and one grandchild.