Home /
Denise A. Hostick, IIDA
Denise A. Hostick, IIDA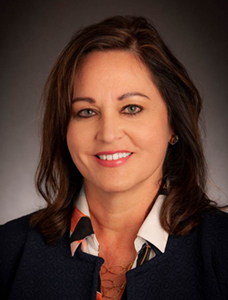 Senior Program Director
Denise Hostick is a Senior Program Director in the Office of Facilities Planning & Construction at the Texas Tech University System, joining the department in 1998.
In her role, Hostick manages new construction projects at the multiple campuses within the Texas Tech University System. Her diverse experience of higher education projects includes the School of Veterinary Medicine, Academic Sciences Building, Talkington College of Visual & Performing Arts Theatre & Dance, Weeks Hall, and the Cash Family Sports Nutrition Center.
Hostick is certified by the National Council for Interior Design Qualification and is a registered Interior Designer in the state of Texas. She has been a leader in the International Interior Design Association including Vice President of Government & Regulatory Affairs for the Texas/Oklahoma Chapter and the founding Director of the IIDA West Texas City Center. Hostick is a former board member of the Texas legislative coalition, TAID (Texas Association for Interior Design). She also has served on the Interior Design Advisory Council at Texas Tech University.
Hostick's previous experience at Texas Tech includes 10 years as a construction project manager and 12 years as the Assistant Director for Interiors in FP&C, and 8 years as the Interior Designer for Student Housing and Hospitality Services.
Hostick received her bachelor's degree in Interior Design at Texas Tech University in 1991. She and her husband, Larry, have two daughters, Sarah and Melissa. Both daughters currently reside in Lubbock and are completing their graduate degrees at Texas Tech Health Sciences Center and Texas Tech School of Law, respectively.