Jeff Sutherland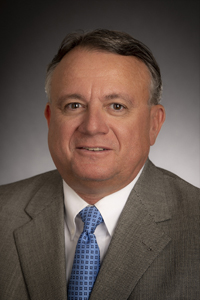 Jeff Sutherland is a Senior Program Director in the Office of Facilities Planning and Construction at the Texas Tech University System, joining the department in 2022.
In his role, Sutherland manages new and renovation construction projects at the multiple campuses within the Texas Tech University System. His diverse experience of higher education projects includes the Central Heating and Cooling Plant I Addition, Rawls Golf Course Team Practice Area, Dairy Barn Renovation, Landscape Architecture Pavilion, Jones Stadium Field and Seating Renovation, United Supermarkets Arena Scoreboard, Student Union Ballroom, and the Renovation of the Office of the President for Texas Tech University.
Sutherland's previous experience at Texas Tech includes 5 years as an Architect, 15 years as the Architectural Manager, and 6 years as the Associate Managing Director for the Operations Engineering Services Department.
Sutherland received his bachelor's degree in Architecture at Texas Tech University in 1988 and is a registered Architect in the state of Texas. He is a member of Texas Society of Architects and the American Institute of Architects where he served as treasury on the board for several years.
He and his wife Carrie have five children, two of which are Texas Tech graduates, and have eight grandchildren.