Sandra Wiechmann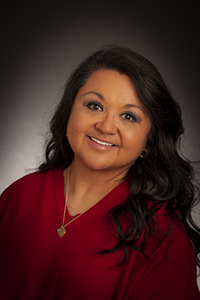 Sandra Wiechmann is a Senior Administrative Assistant in the Office of Facilities Planning & Construction (FP&C) at the Texas Tech University System.
Wiechmann serves as the Senior Administrative Assistant for Theresa Drewell, Associate VC for Planning. In her role, she assists in preparing agenda items and presentations for the Board of Regents' meetings, providing numerous reports to Texas Higher Education Coordinating Board and the Texas Historical Commission. Wiechmann also assists with administrative responsibilities and supports many functions within the office.
Wiechmann joined the department in 1993 working as clerical support for the executive suites at the Pyramid Plaza. When the building was sold in 1997, she relocated to FP&C on the main campus. Before her time with the Texas Tech University System, Wiechmann worked at the TTU Museum.
Sandra and her husband Mike, have two children - Dr. Catherine Wiechmann a TTUHSC School of Medicine graduate, who is in her residency at Houston Methodist; and Michael Jr., a student at South Plains College who plans to transfer to TTU.