Susan Kitten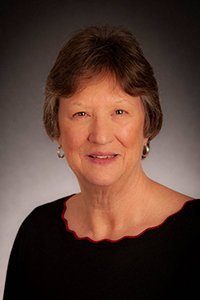 Susan Kitten is an accountant in the Office of Facilities Planning & Construction at the Texas Tech University System, joining the department in September 2017.
In her role, Kitten is responsible for maintaining and auditing construction project budgets to ensure financial 'real-time' data in both the project management platform and the university financial system, coordinating with program directors to close out construction project accounts upon completion, and assisting with finalizing project completion documents and budgets.
Previously, Kitten served for 18 years as the business manager for Texas Tech University School of Law Library. Before joining Texas Tech University, Kitten and her husband, Stan, owned and managed Kitten Auto Repair in Slaton, Texas. Kitten has prior experience as software support for an agribusiness firm and financial experience in the agricultural and automotive industry, government and non-profit auditing, and K-12 and higher education institutions.
Kitten earned her bachelor's degree in agribusiness with a concentration in business administration from Illinois State University in 1981. She and her husband have two daughters with one residing in Fairplay, CO and the other in Slaton, TX.