Eric D. Bentley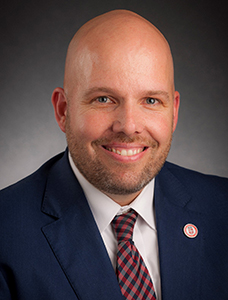 Vice Chancellor & General Counsel
Eric D. Bentley serves as Vice Chancellor and General Counsel for Texas Tech University System. Bentley oversees an office of 25 employees including 17 attorneys across the TTU System's component institutions (Texas Tech University, Texas Tech University Health Sciences Center, Angelo State University, Texas Tech University Health Sciences Center El Paso and Midwestern State University). As Vice Chancellor and General Counsel, Bentley oversees a wide variety of legal matters including, litigation, employment matters, health care compliance, medical malpractice claims, student discipline issues, open records, policy matters, constitutional issues, athletics, law enforcement, real estate and construction matters and contracts.
Bentley arrived at the TTU System following a 15-year career in the Office of the General Counsel at the University of Houston where he most recently served as Senior Associate General Counsel.
Bentley received a Juris Doctor from the University of Houston Law Center, his master's degree in sports management from the United States Sports Academy and a bachelor's degree from Hawaii Pacific University. Bentley is a former college baseball student-athlete who was on a baseball scholarship at the University of Utah and Hawaii Pacific University and has published multiple articles in the areas of sports law. Bentley has also taught undergraduate and graduate courses in sports law and higher education law.
Eric and his wife, Mandy, have two children, daughter, Avery, and son, Camden.