Barry L. Macha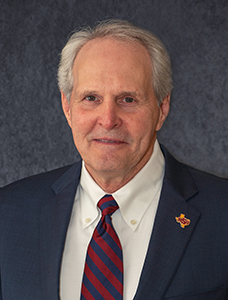 General Counsel, MSU Texas
Barry L. Macha has served as General Counsel for Midwestern State University (MSU) in Wichita Falls since November 1, 2010. MSU became a component institution of the Texas Tech University System effective September 1, 2021. In his role, Barry serves in the MSU president's cabinet and provides legal counsel to the administration on a wide variety of issues encompassing multiple areas of law including litigation, compliance obligations, employment matters, student issues, policy matters, real estate, and contracts.
Prior to his service at MSU, Barry was the elected district attorney in Wichita Falls/Wichita County for over 25 years, and twice (1998 and 2009) served as president of the Texas District & County Attorneys Association. He received a Juris Doctor from the University of Houston Law Center and bachelor's degree from MSU. Barry has also taught undergraduate courses in legal and ethical environment of business at MSU.
Barry and his wife, Jane, have one child, daughter Hannah ("Scout").