Home /
Communication System
Communication System
We have provided a suite of communication system elements that includes both standard and monarch-size paper system components, a range of additional correspondence items, as well as templates for marketing and communication presentations of the Texas Tech University System.
Presentations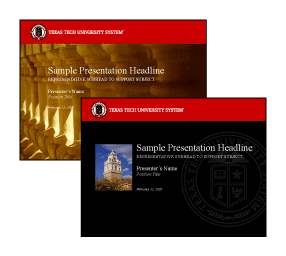 Templates have been developed for TTU System presentations. The template features full-bleed photographs on the title slide and utilizes black as a background color, which is consistent with the more formal presentation of our primary color palette. Click on the link below to learn more about the use of imagery, color and typography, and to learn about designing effective presentations.
---
Paper System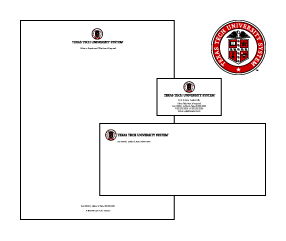 The TTU System paper system carries the Official Signature of Texas Tech University System and is reserved for TTU System Offices. Click on the link below to learn more about our paper system, download digital letterhead or find out more about other communication system elements.